Eeeek! We're so excited to tell you some BIG NEWS about a band that played their first ever public gig at Waverley Mall in April's talent showcase in partnership with The Youth Radio Network… They've only been selected to join huge names such as Deacon Blue, Wet Wet Wet and Fun Lovin' Criminals at the Party at the Palace festival this August!!!!
Phoenix 22 is a 3-piece original Scottish folk/rock band, showcasing powerful vocals and dynamic songs. Lead singer Christine Purdie has been writing songs since the age of 12 and has dreamt of performing alongside names such as Deacon Blue and Wet Wet Wet since 2015.
Their public debut at Waverley Mall, in partnership with The Youth Radio Network on 28th April has been a major catalyst to their success – with both promoting the band through our social media channels and The Youth Radio Network also giving them a shout out on air.
Party at The Palace takes place on Saturday 10th and Sunday 11th August this year at Linlithgow Palace, West Lothian. On the Saturday, headliners include The Charlatans, KT Tunstall, Midgeure and Oasis with supporting acts including Kerr James, Emi V and Hollie Robinson – all of whom have taken advantage of the performance and promotional opportunities that the Waverley Mall stage has offered over the last 12 months. Phoenix 22 will be supporting on the Sunday, alongside a great line up of Scottish talent and headline acts Deacon Blue, Wet, Wet Wet and Fun Lovin' Criminals.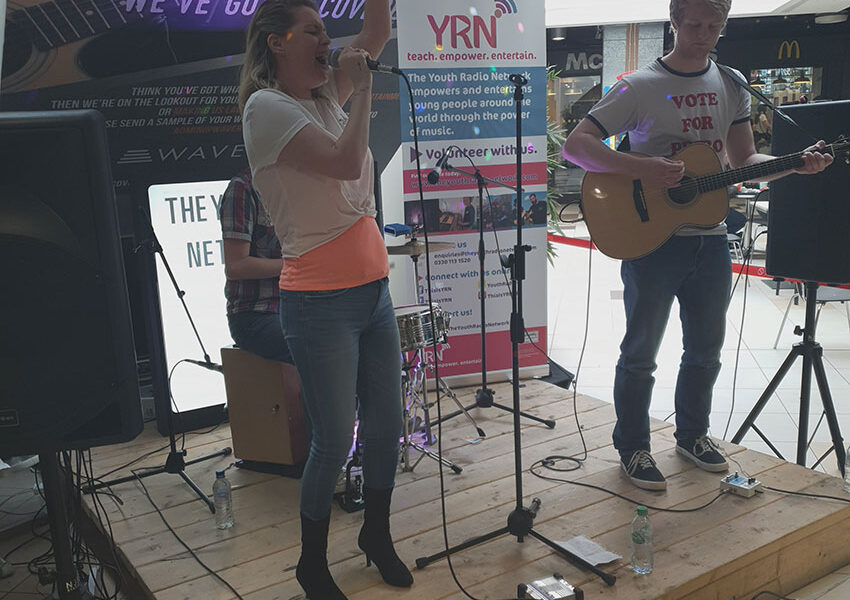 Meanwhile we Waverley Mall continue our monthly showcase event 'The Waverley Sessions' in partnership with The Youth Radio Network this weekend (18th and 19th May 2019), with a strong line up of young and emerging Scottish talent joining us across the weekend – including a whole host of new and returning artists.
The full line-up for this weekend's event includes 13 year old David Mochan, Glasgow based band 'Blue Grisha', Nicole Carlin, Glasgow based Marty Reilly, Heather Redfern, 17 year old Jordan Stewart from Paisley, Katelin Tierney, Roman Scott, Aimee Bryceland, 11 year old Daniel Mackin, Glasgow singer/songwriter Marc McCartney, singer /songwriter Conall Adam from Dunfirmline, and Glasgow based songwriter / composer and producer Jen Athan.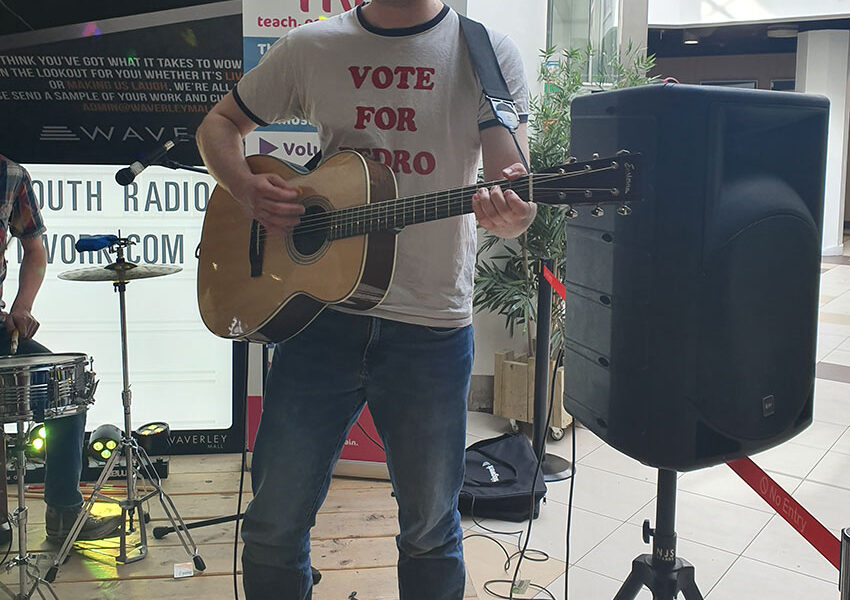 Further dates for 'The Waverley Sessions' are Saturday 15th & Sunday 16th June and Saturday 13th & Sunday 14th July 2019. As always, we're looking to support both new and existing performers, so any acts interested in performing should get in touch via our social media channels.
There is a wealth of talent in and around Edinburgh that we aspire to give a public platform on which to perform, learn and grow as musicians, in a location at the heart of one of the most creative cities in the world.